---

Choose Your Horoscope Sign 🔮
Scroll down to select your horoscope sign

Sign-up for the subscription box🌙
Our astrologer crafts a beautiful message for your unique sign. What are your strengths for the month?

Light the Candle. Set your intentions. And Enjoy the amazing aromas and vision for your upcoming month
Select Your Horoscope Sign Below: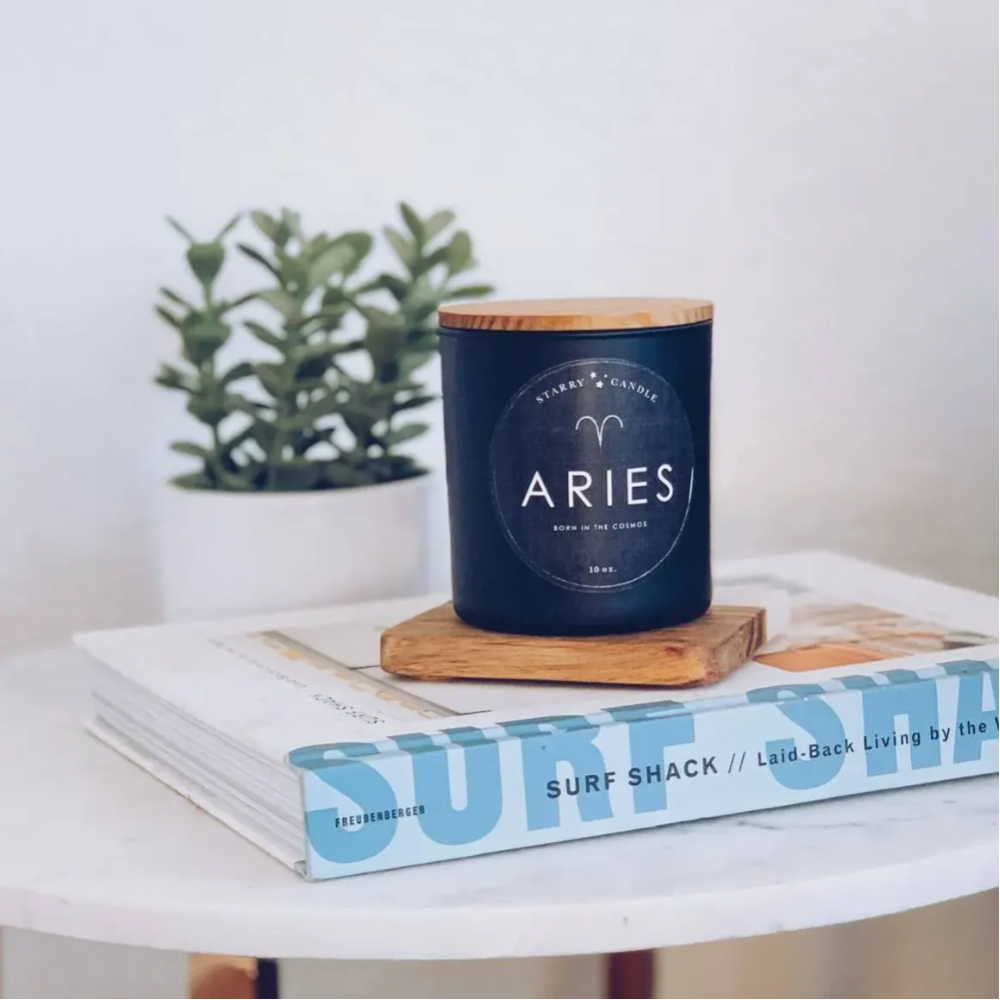 ⭐ ⭐ ⭐ ⭐ ⭐
"I LOVE Starry Candle. It has become part of my morning ritual. I wake up, light the and set my intentions for the day"

⭐ ⭐ ⭐ ⭐ ⭐
"I was nervous ordering a candle online.
The horoscope card was freaky accurate. Oh and the candle smells AMAZING"

FREQUENTLY ASKED QUESTIONS

WHERE ARE STARRY CANDLES MADE?

From small-batch suppliers in the USA.
WHAT ARE STARRY CANDLES MADE FROM?

Natural Soy Wax Blend with the environment in mind.
HOW DO YOU CHOOSE EACH SCENT?

We choose the fragrance that best aligns with your zodiac sign. Each month we hand select a unique blend of personality traits and scents to combine for an amazing, unforgettable experience!